Counterfeits
Spot Counterfeits and Fake LiLash®
Is your LiLash® or LiBrow® Authentic?
Look for the hologram and black packaging.
When you are best in a class beauty product, people will try to replicate the magic. We want you to only buy authentic LiLash® and avoid fake LiLash®!
Don't be fooled!
At LiLash®, we take pride in our quality physician-formulated formula. To ensure that you are getting the results you expect from LiLash®, we've developed a solution to ensure you are receiving the authentic product. Our new foiled stamp allows anyone purchasing the product to confidently authenticate the piece on the spot.
Plain and simple, if it doesn't have a hologram or numbered security emblem with our LiLash® logo, don't trust it.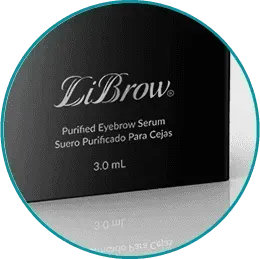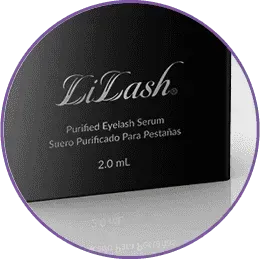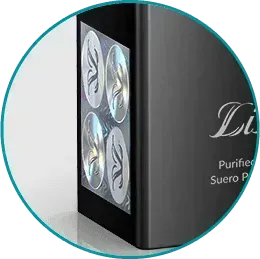 Tips for Avoiding Counterfeits:
Only purchase LiLash® and LiBrow® from our website or an authorized stockist, that is displaying hologram product, numerical hologram or our Authorized Stockist decal. (See Sample Below)

Look for the new Authentication Hologram or Numerical Hologram label located on every box of LiLash® & LiBrow®.
Always use a secure online payment system and do not purchase from websites with poor English, misspellings or website page errors. The MSRP of LiLash® brand products is $90 USD. If the price seems too good to be true, it is.
This is a sample of packaging that is proven to be counterfeit. This packaging is over 4 years old. Do not purchase this packaging, online. An authorized stockist or retail distributor will not have this packaging any longer: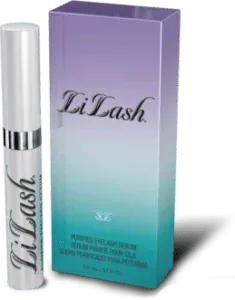 Real websites that sell fake Lilash®:
www.eBay.com – Some black packaging is current and safe, ensure you see the hologram. All blue and purple packaging is assumed counterfeit. We have not distributed this product for many years.
www.eBay.uk – All blue and purple packaging is assume counterfeit. We have not distributed this product for many years.
www.Overstock.com – We have NO authorized Resellers on Overstock.com
www.Walmart.com or in any Walmart stores – We have no authorized distribution into US Walmart Stores and have confirmed product sold on Walmart.com as counterfeit.
www.Groupon.com – We have NO authorized Resellers on Groupon.com, nor would we liquidate product through this channel.
www.Wish.com – We have NO authorized Resellers on Wish.com
www.LilashOfficial.com
www.AliExpress.com – AliExpress is a known seller of fake products. We not recommend you purchasing any beauty product from AliExpress and all LiLash® is counterfeit, from this site.
Fake Websites we have taken down.
These sites once sold counterfeit LiLash®, but the URL now redirects to our site. If you need help understanding how to tell if we shipped your product, please contact us.
Over the last 6 months we have taken down websites that were selling our product. When we remove that website, we own the domain. We have redirected ANY fraudulent websites to our website to ensure that customers return and have the opportunity to purchase authentic product. If you purchased from the following websites and are now being redirected to Lilash.com, we apologize. We cannot return or take back the fake product, but you can use this site as proof that it is counterfeit.
www.ilashcanada.com
www.2lash.com/da/
www.lashserumstore.com
www.lilashau.com
www.ilash-uk.com
www.lilashserum.us
www.ilashserum.com
www.lilashnz.com
www.lilashstore.com
www.lilash.dk
www.eyelashserumshop.com
www.lilashserum.us
www.lilashstore.com
Please note, we do not offer a subscription. If you are getting reoccurring charges from the website you purchased LiLash®, please contact your credit card company to manage the charges. We do not charge any customers a reoccurring fee.
If you feel you have purchased counterfeit product, feel free to contact us here and we will discuss the hologram or lack thereof.